If you're looking for plants that grow well in dry shade, then you have come to the right place. We've written about Euphorbia robbiae, 'Sweet Tea', and Carex. These plants are easy to grow and spread quickly. They'll make a good addition to your shade garden.
Shady spots such as under large trees can be difficult to work with in your garden, especially if it stays dry for extended periods. Best shade plants are those native to moist woodland conditions, requiring a lot of additional water during drought. But if you pick the right types that can tolerate extended dry periods well, you can create a thriving perennial garden in even a tricky spot. Mix and match well together. Best to keep them well-watered throughout first year, then likely do fine with whatever rainwater they get after that.
'Sweet Tea'
Sweet Tea plants can be used in a variety of settings, including rock gardens and open woodland gardens. This plant is native to the Americas and has a vibrant foliage. Its scalloped, orange- infused leaves and center complement surrounding colours, presenting an alluring show year-round.
The Sweet Tea plant is hardy in a variety of soils. Its deep root system makes it drought-tolerant. It also tolerates brief periods of inundation. However, it does not grow well in very wet soil. Its natural habitat is shady edges and slopes with high organic content.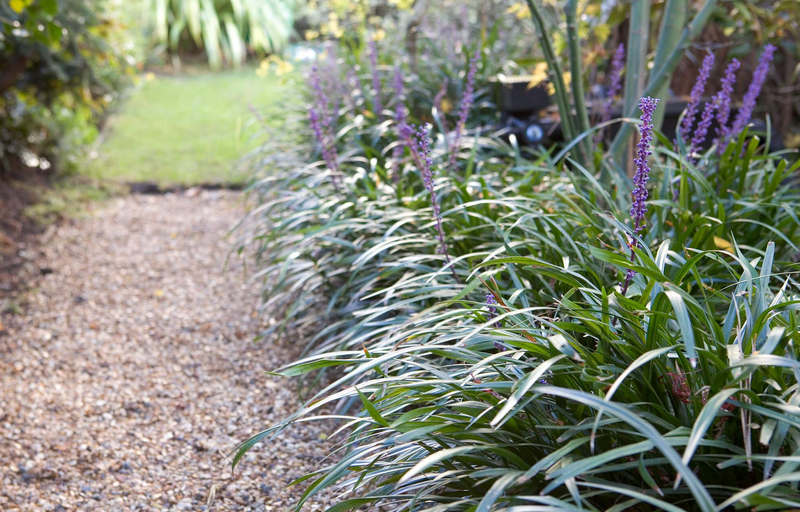 Carex
Carex plants are a diverse family of sedges, which are suitable for both wet and dry areas. Eurybia, otherwise known as Asters, are also essential in shady, challenging sites. These drought-tolerant plants can brighten up a shady garden and don't require a lot of watering. Generally, they can be planted from spring through fall.
Carex pennsylvanica is a versatile, hardy groundcover that can handle a range of soil conditions. It spreads slowly by rhizomes and forms a lush green carpet. In spring, it blooms in beautiful, intricate clusters. Carex pensylvanica is native to the forests and slopes of Eastern North America. These plants have dense foliage, and are effective massed around the foundation of a flowerbed. They are also large enough to replace narrow hosta cultivars.
Evergold
Evergold plants look like the beloved Spider Plant, but can survive the coldest winters and the hottest summers. They thrive in partial shade and can tolerate some humidity. In addition, they're tolerant of dry soil and occasional wetness, making them great choices for dry shade gardens.
Evergold is deer-resistant and tolerates a wide range of soil conditions. It looks good in partial or full shade, and looks stunning if planted in a mass. It can be planted along paths, in woodland areas, and under shrubs. Evergold also looks wonderful in semi-cascading forms, and can be used in combination with other plants. Evergold also contrasts nicely with plants with silver or blue foliage.
Euphorbia robbiae
Euphorbia robbiae plants for shade are excellent choices for gardeners who want to use drought-tolerant plants. This species is known for its drought-tolerance, but it also likes moister soil. Most varieties can grow in average to sandy soil, although
they may require a bit more moisture. To keep them from wilting, provide good drainage. Fertilize the soil occasionally to improve drainage and encourage healthy growth.
Wood Spurge, also known as Euphorbia robbiae, is a low-growing, spreading perennial with a distinctive geometric shape. It blooms in the early spring with brightly-colored leaves and flowers. Euphorbia amygdaloides robbiae is a low-maintenance choice for shade gardens. It is also toxic to animals and humans.
Wishbone flowers
Wishbone flowers are a low-maintenance annual that will bloom profusely until the first frost in the fall. They are deer-resistant and attractive to hummingbirds. They need good air circulation and optimal growing conditions to thrive. While they do not need a lot of care, they can benefit from occasional deadheading to promote more growth.
The wishbone flower can be grown both indoors and outdoors. Its elongated leaves are toothy and its trumpet-shaped flowers are white with a yellow throat. For best results, wishbone flowers should be planted in soil that drains well and is fertile. Watering regularly will prevent root rot.
Christmas ferns
Christmas ferns are versatile plants that add year-round interest to the landscape. In the right climate, they can grow up to 3 feet tall. They are excellent as a foundation plant or border planting. Their fronds are very ornamental and will look gorgeous with holiday arrangements. They are hardy and require a minimum of care.
The fronds of Christmas ferns have an arching shape. They typically grow 18-24 inches tall and 30 to 36 inches wide. They are usually planted 28 to 34 inches apart and can also be used in mass plantings.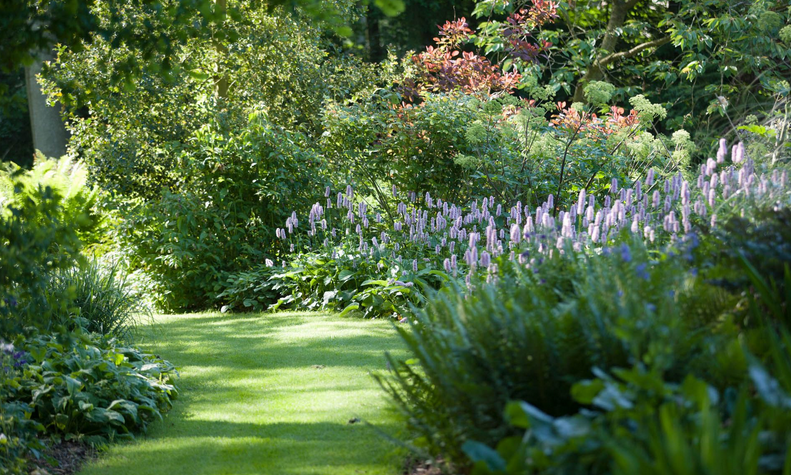 Thalictrum
The plant's name is derived from Greek thalicon, which means "frog". It grows well in parts shade or dry shade and is relatively low maintenance. It tolerates most types of soil, and is not a serious weed. Thalictrum doesn't like being staked, and doesn't mind moving in the breeze. In fact, staking it will spoil the shape of the plant. However, you can plant it near another shrub, such as a Delphinium, to protect it and provide support.
Unlike many plants, Thalictrum doesn't need a lot of water. Its foliage doesn't get too hot or too cold, and it tolerates low summer humidity. The plant also tolerates hard frosts. Its flowers are fragrant and make good cut flowers. It also attracts bees, and the flower heads provide winter feed for small seed eating birds.
Plants for dry shade can be tough to find at the garden center. But don't give up! Take the time to research your plants and see if there are any varieties that can survive on less water. The most important thing to remember is that it's normal for many of these plants to feel a little thirsty in their first year or two as they get adjusted to their new environment. Once they're established, you'll be able to leave them alone and let Mother Nature do the watering for you.